Sax On The Web
NOMRF Benefit Tracks

Sweet Blues - New Orleans
"An international tribute to The City That Changed The World. Jazz, blues, funk, early rock n' roll, Cajun, Creole, Zydeco, and Swamp Pop, all found their inspiration here. These 16 great MP3s celebrate the rich, vibrant, musical heritage of The City Lights - New Orleans.

SaxontheWeb.net (SOTW), founded by Harri Rautiainen, is the ultimate saxophone resource, featuring the world's largest, interactive Discussion Forum and marketplace, utilizing state of the art software and technology. Lessons, tips on technique, articles, and interviews on every aspect of playing, equipment and repair (e.g. jazz, classical, blues, rhythm and blues, sacred, and rock n' roll) are provided, free of charge, by leading professionals and technical/trade specialists.

Saxontheweb.net is proud to support the wonderful activities of The New Orleans Musicians' Relief Fund."
- Neil Sharpe
Sax On The Web
---
TO ORDER:

SOTW (Click Here To Order)


Sax On The Web has curated this amazing selection of 17 tracks from early rock and roll saxophone masterpieces to acoustic folk songs about the effects of Hurricane Katrina. All proceeds from these donated tracks will help musicians displaced by the storm.

$18.00
---
THE TRACKS:
One for Tiny - Lee Allen and Pete Thomas. Raised in New Orleans, Lee Allen's hard-driving, sax solos on Little Richard's album Here's Little Richard (selected by Time Magazine as one of The All Time 100 Albums and recorded at the famed Cosimo Matassa's Studio) set the tone for the rock n' roll style that swept the charts in the 50's and 60's. Pete Thomas had one of his first professional gigs with Fats Domino, as one of the first British musicians to be featured as a soloist and a member of the legendary, New Orleans horn section.
---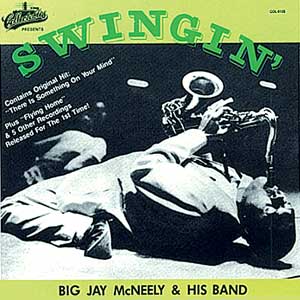 3-D - Big Jay McNeely. A founding father of rock n' roll, Big Jay McNeely's explosive, searing, jump blues sax solo on 3-D, showcased his tremendous facility and technique, and helped to spark a musical revolution that still reverberates today.
---


Mean Mr. Senf - Johnny Ferreira. An instant classic, this instrumental from his latest CD, Rock & Roll Saxophonist captures Johnny's unique sound that has been featured on Billboard Top Ten hits and CD's winning gold and platinum status.
---


Just A Closer Walk With Thee - Lionel Prevost. Blues piano legend Katie Webster said that: He was only the best saxophone player ever. This selection from the album, Gospel Sax shows why Lionel Prevost is held in such high regard.
---


Cooking With The Blues - Powder Blues Band. This track features the unique sound of Canada's favorite blues band (with over a million records sold world-wide) that draws on Swing, Blues, Jazz, Rock & Roll and Rhythm & Blues.
---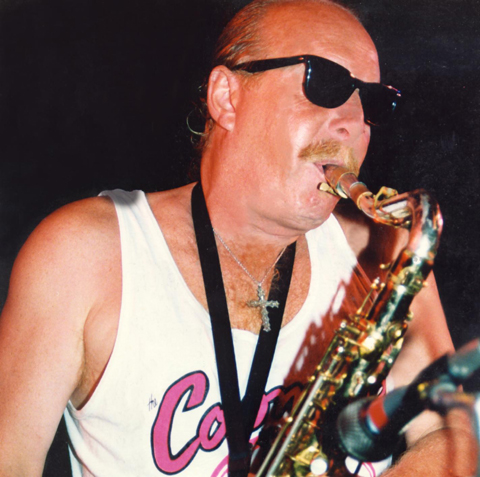 Welcome to Saxland - Sonny Del-Rio. The three time winner of the Best Blues Player in Canada award, celebrates his 50 years in rock n' roll!

---


Europa and CRS - The Three Tenors (courtesy of and with special thanks to Myles Tangedal). These tracks from the album Steppin' Out of Blue Monday (recorded to assist with the recovery from Katritna) feature the classic sax sounds of Johnny Pennino, The Tenor Sax King of New Orleans, Rock n' Roller Jimmy Cavallo, and the great Pat Carey.
Johnny's mother lost her home during Katrina and both she and Johnny had to be rescued by helicopter. This helped inspire the efforts of Sax On The Web.

---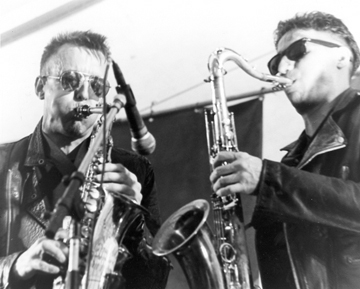 Chicago - The Swinging Laurels. (John Barrow and Gaz Birtles). At the forefront of England's explosive music scene in the 1980's, this song opens with a tribute to those distinct styles before evolving into a soaring and beautifully evocative ballad.
---
Two Hound Blues - King Biscuit boy. (from the album of the same name, courtesy of and with special thanks to Sonny Del-Rio and Race Records) is a great party track and a fitting testament to the "legendary" (Rolling Stone magazine) blues-harpist Richard "King Biscuit Boy" Newell
---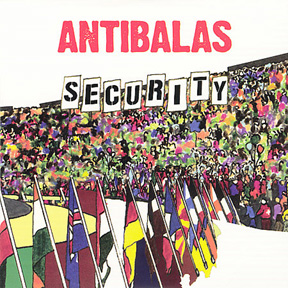 Out With The Old In WIth the True - Antibalas

Antibalas blends Nigerian Afro-beat, American funk, and Latin dance rhythms, into a truly distinct, horn-laden, bass and drum driven, "impossible-to-resist", groove (special thanks to Stuart Bogie and the members of Antibalas).
---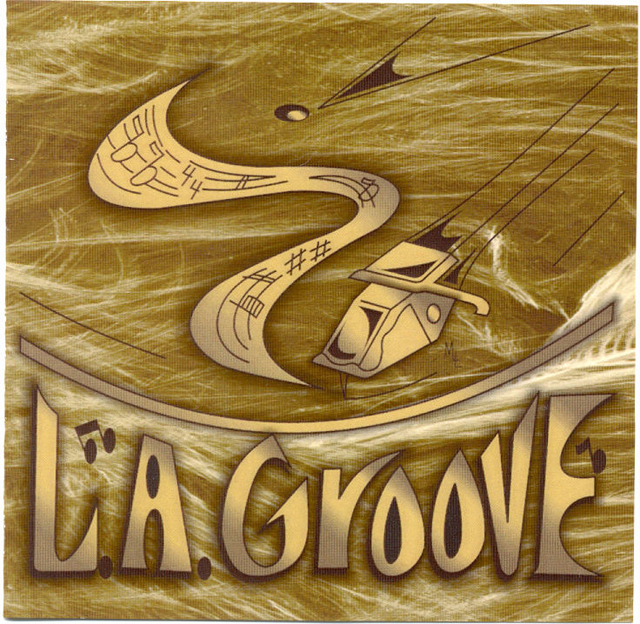 Just Give Up - Oozie Blues Show. A track that effortlessly recaptures the classic 60's R&B sound. The Oozie Blues Show, is an on-going collective of musical pros, many of whom have been featured with top acts such as James Brown, Ray Charles, Sam Cooke, and Barry White.
---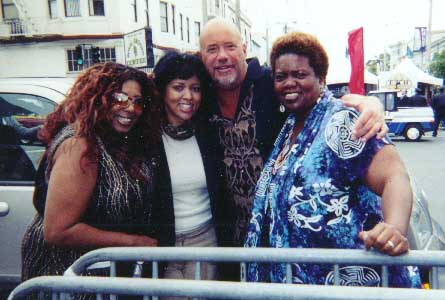 Down In The Flats - The Johnny Nocturne Band featuring John Firmin. Here's a great track that displays the lyrical, embracing, tenor sax driven, sound of this always entertaining blues band.
---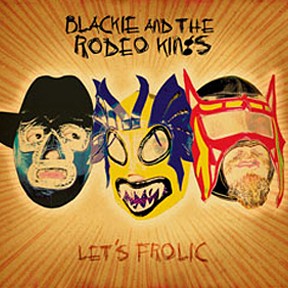 October Lies - Blackie and The Rodeo Kings (courtesy of True North Records with special thanks to Allen Moys). Touching on the tragedy of Katrina, this heart-tugging, atmospheric, blues-inflected song perfectly showcases the many diverse talents of Tom Wilson, Colin Linden, and Stephen Fearing.
---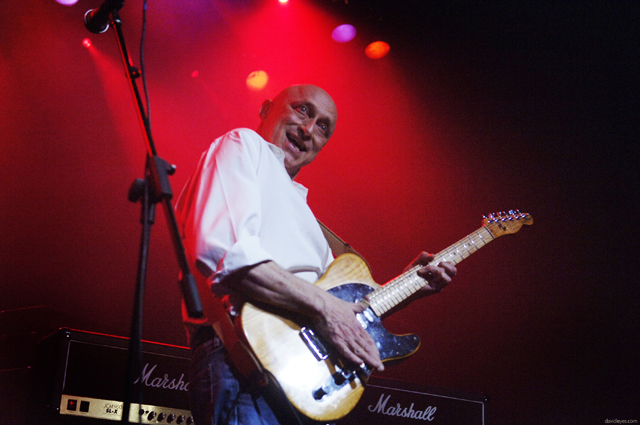 Shuckin Sugar- David K. Wilcox (courtesy of Stony Plain Records and special thanks to Holger Peterson). Based on a recording by Blind Lemon Jefferson, and arranged and adapted by David K. Wilcox, this great track from his new CD Boy In The Boat marks more than twenty-five, highly successful, years as a brilliant, and uniquely gifted, guitar player, singer songwriter.


---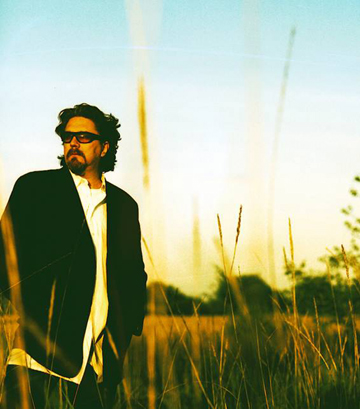 Talk of The Town- Tom Wilson with Rosanne Cash (courtesy of True North Records and special thanks to Allen Moys). A haunting, honky-tonk duet with the wonderful Rosanne Cash. His second solo album, Dog Years, confirms him as one of North American's most compelling singer/songwriters.
---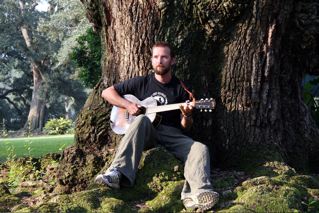 How High - Joe Topping. Liverpool musician Joe Topping walked from Chicago, Illinois to New Orleans in the summer of 2006 in support of the city's music, and this track is his beautiful tribute to the music of the city he had never visited before walking 1,400 miles.
---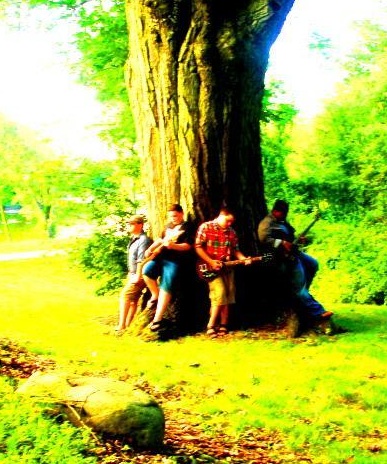 Walk Through the Water - A Fragile Tomorrow. A Fragile Tomorrow is a family band featuring the Kelly brothers, along with Shaun Rhoades. They wrote the Irish-folk tinged ballad as a tribute to survivors of Hurricane Katrina.
---
The Artists:
About Big Jay McNeely

Tenor saxophonist Cecil Big Jay McNeely has been the king of the honkers for over 50 years, and he's still going strong. Born in Watts, California, on April 29, 1927, he formed his own band while still in high school. But in late 1948, he abandoned jazz for something more raucous and struck paydirt when his second release, a honked-up instrumental called Deacon's Hop, went to No. 1 on the national R&B charts. For the next several years, Big Jay, according to The New Rolling Stone Encyclopedia of Rock & Roll, was famed for his playing-on-his-back acrobatics and his raw, hard-swinging playing. His revolutionary, flamboyant stage performances, inspired future generations especially Jimi Hendrix. McNeely's act was a blueprint for the game plan that Jimmy [Hendrix] himself would use later on. Jimmy was also impressed by the power of the horn itself, the way it cut through the rhythm section, soaring and swooping to the climax of the song, and he incorporated horn sounds into the matrix of his own style and technique. - Electric Gypsy (St. Martin's Press, 1990).

In 1959 Big Jay enjoyed his biggest hit, a blues ballad called There Is Something on Your Mind, featuring Haywood Little Sonny Warner on vocals. The record stayed on the R&B charts for six months.

In 2000 the Experience Music Project in Seattle installed a special Big Jay McNeely exhibit that includes his original Conn 10m saxophone; the Smithsonian magazine put the horn on its June 2000 issue cover, along with Jimi Hendrix's hat, Janis Jopin's feather boa, and Eric Clapton's Stratocaster.

One of the last true old school entertainers, Big Jay is available for booking at select concerts, festivals and clubs (Big Jay's MySpace).

About Lee Allen

Born in Pittsburgh, Kansas, on July 2, 1926, and schooled in New Orleans, Lee Allen's distinctive tenor style was featured on hundreds of recordings in the early days of rock music and rhythm and blues, such as Fats Domino, Lloyd Price, and Paul Gayten. He was a very important member of the studio band at the famed Cosimo's Studio. It was his hard-driving solos with Little Richard and Fats Domino that helped to fuel the rock n' roll revolution that swept the world in the 1950's.
During the 60's, he toured with Fats Domino, then semi-retired from music until rejoining Fats Domino in the mid 70's. He later became a member of The Blazers, recorded with The Stray Cats, and played three shows with The Rollling Stones in the early 80's. After he passed away, Dave Alvin of The Blazers dedicated the song Mister Lee to him. Lee Allen's creativity, innovation, and his unique and distinctive sax style, continues to serve as a critical inspiration for musicians around the world.

About Pete Thomas

Pete is a leading UK music producer, musician and composer of film & television music. When he's not touring or working as a composer he's much in demand as a multi-horn session player and arranger. He works with producers such as Adamski, Flood, Rod Argent, Pete Wingfield, Gus Dudgeon, Robin Millar, Stuart Colman, and Marshall Jefferson on projects for artists including PJ Harvey, R.E.M., Cliff Richard, Elton John, Richard Thompson, Robert Cray, Keziah Jones and Kim Wilde.

More recently he was commissioned by Island/Polygram to produce the live recording and mixing of PJ Harvey's Forum concert for MTV and video documentary Reeling as well as co-producing with her the tribute to Kurt Weill: Ballad Of The Soldier's Wife for Sony Classical. He has been involved in composition and production with some highly acclaimed work in demanding world of films, television, commercials and record production.

As well as his Rock and Pop music credits Pete is well respected as a jazz musician. One time member of award winning fusion band Swift he has also featured with the Thad Jones Orchestra, Loose Tubes, Slim Gaillard, Jimmy Witherspoon, Jon Hendricks and Laverne Baker.

About Johnny Ferreira

From traveling the frozen winter hinterlands of Canada doing 300 plus gigs a year, to being featured on Billboard Top Ten hits and CD's winning gold and platinum status, to touring with many top acts including Steve Winwood, Stevie Ray Vaughan, Robert Plant, ZZ Top, The Rolling Stones, Bonnie Raitt, and Keith Richards, multi-award winner, Johnny Ferreira has cut his own distinct musical path by staying true to the music he loves best - REAL rock n' roll- the swing and jump blues styles of artists like Big Jay McNeely and Joe Houston.

As Johnny describes it: "When I was a kid growing up in the 60's & 70's I liked a lot of the music being played on the radio. In 1973, Pink Floyd put out the album 'Dark Side of the Moon'. I loved that record, and in particular 'US and Them' and 'Money' with Dick Parry on tenor sax. I started digging a lot deeper than what the radio was playing, including Average White Band, Tower of Power, and Bruce Springsteen with Clarence Clemens on screamin' sax. It wasn't till later when I worked with the Roomful of Blues, Greg Piccollo and Sax Gordon Beadle that I really got turned onto groups and players of the 40's and 50's R&B and the early rock & roll scene. I found out about Buddy Johnson, Joe and Jimmy Liggins… the list goes on. Recently, I've been swingin' through Canada, the US and Europe with my 4th solo CD 'Rock & Roll Saxophonist'."

About Lionel Prevost

One of the all time great saxophone players, Lionel Prevost (who also recorded as Lionel Torrence) was at the forefront of the Louisiana music scene and the emergence of Zydeco, Cajun and Swamp Pop in the 50's and 60's, as a frequent recording partner with Clifton Chenier (with whom he took all the lead solos), Katie Webster, Warren Storm, Terry Thomas, and many of the artists featured by Chess (in New Orleans) and Jay D.Miller Studios. Lionel also has performed and/or recorded with T-Bone Walker, Roscoe Gordon, Etta James, Fats Domino and Ray Charles. John Broven, in his seminal book on regional blues, South To Louisiana, described Lionel Prevost as a saxophonist of cherishable individuality with the tone, emotion and creativity of a top jazzman.
Born in Oxford (near Franklin), La. on December 4, 1935, he was one of twenty-three children, eight boys and fifteen girls! As a child he heard the music of saxophone players Louis Jordan and Illinois Jacquet. Lionel and his family moved to Port Arthur, Texas in 1941, In High School, Lionel began performing with local bands and quickly found success. It's estimated that by the early 60's, he had played on nearly 750 45 recordings, often staying in the studio for two to three straight days.
After retiring from the music business in the late 60's, Lionel reconnected with many swamp pop musicians in the 1980's , first playing with Jesse Domingue and the Bayou Adventure, and then as part of the duo (Steve) Young and Lionel. Before he passed away in 2002, Lionel recorded the CD Gospel Sax, featuring his original arrangements, in Port Arthur Texas. In 1988, Interstate Music (Flyright Records) of West Sussex England, released a special album (FLY 615) dedicated to Lionel Prevost, appropriately entitled: Sax Man Supreme. (A special thanks to writer/photographer Paul Harris for the bio information and for use of the photograph).
About King Biscuit Boy

King Biscuit Boy (Richard Alfred Newell), was born in Hamilton, Ontario, Canada in 1944, and began playing harmonica in 1961. He soon gained an outstanding reputation, leading to touring with Ronnie Hawkins in 1968-70. Hawkins named him King Biscuit Boy after the popular blues Arkansas, radio program 'King Biscuit Time'.

A talented vocalist and slide guitarist, as well as a powerful and innovative blues harmonica player, King Biscuit Boy's first album was Official Music that included the hit single Corrina, Corrina in 1970 backed by the great group Crowbar. Following a tour of England, in 1971, he pursued a solo career and in 1974 released King Biscuit Boy that was recorded in New Orleans with producer Allen Toussaint. Throughout the 1970s, 1980s and 1990's, he continued to tour in Canada and the USA, attaining legendary status among blues musicians. He passed away in 2003.

His other albums include Gooduns, Mouth of Steel, Richard Newell aka King Biscuit Boy, The Best of King Biscuit Boy: Badly Bent, and Urban Blues Re:Newell.

Stony Plain Records re-issued several of Newell's recordings on CD in the 1990s , and in 2003, Race Records issued the CD, Two Hound Blues that featured long time friend and musical collaborator, Sonny Del-Rio. Richard "King Biscuit Boy" Newell received the Great Canadian Blues Award in 1995.

About Powder Blues Band

Fads come and go, but Powder Blues is no follower of trends. When they first burst upon the recording scene in late 1979, with their self-financed and self-produced debut album, 'Uncut', after nearly two years of wood shedding and honing their unique blend of sounds in Vancouver Canada's then flourishing nightclub scene, the established recording industry label giants shrugged their effort off as not commercial. The band was told there was 'no market for the blues'.

Undiscouraged, the band pressed the album at their own expense and proceeded to sell it off stage and deliver it to radio stations. When the switchboards at the stations lit up with calls asking who's that? other stations followed suit. After selling nearly 30,000 copies in a matter of weeks, the major record labels came calling and entered a bidding war for the band's services and the right to distribute this 'non-commercial' product nationally. RCA won the contract and to date that album has gone on to sell over a million copies worldwide.

Band highlights include winning Canada's most prestigious National Music Award, the Juno, in 1981, headlining and recording a live album at the world famous Montreux Jazz Festival in Switzerland in 1983, being presented with the W.C. Handy Award in Memphis, Tennessee in 1986 and touring the Soviet Union and being released on Melodya Records in 1990. They have appeared in concert with such legendary names as Willie Dixon, John Lee Hooker, B.B. King, James Brown, Albert Collins, James Cotton, Stevie Ray Vaughn, the Who, ZZ Top, the Doobie Brothers, Edgar Winter and Tower of Power.
The Powder Blues latest CD titled blues + jazz = BLAZZ! on Blue Wave Records which was released in 2004. The band continues to tour regularly and has never played less than 40 shows and sometimes as many as 300 shows in each of the 28 years they have been performing.
About Antibalas
Formed in 1998, Antibalas was initially inspired by Nigeria's Fela Anikulapo Kuti's "Afrobeat" music with its "endless groove" mix of jazzy, horn-driven funk blended with African style base rhythms of percussion, bass, and guitar. The twelve piece Antibalas has gone on to earn a well-deserved reputation as "the baddest on the block" (Pitchforkmedia.com) for their exciting sound and "relentless" live shows that have included tours of the U.S., Canada, Europe, and Japan.

Their most recent album, Security (Anti Records), recorded with noted producer John McEntire, creates a rich, strong rhythmic mix of electric bass and drums with a great sax and brass section that seamlessly blends funk, jazz, soul, and Latin rhythms, into an driving, insistent, instantly infectious, groove.

About Sonny Del-Rio

Celebrating 50 years in blues and rock n' roll, this three time winner of the Best Blues Player in Canada award, who first started playing tenor saxophone with a rock band in 1957, has toured and recorded with blues harmonica legend King Biscuit Boy (a.k.a. Richard Newell) and has released critically acclaimed albums with Ray Materick and Jack Pedlar.

Born Nov. 23, 1943 in Hamilton, Canada, the legendary saxman began his storied career playing blues clubs in and around the Toronto area where he formed s life-long collaboration with the great King Biscuit Boy that ultimately led to the release of the critically acclaimed CD, Two Hound Blues in 2003. Sonny also has played with the Juno-nominated rock band, Crowbar (best known for their smash hit record, Oh What a Feeling) and Arista recording artist, Ray Materick.

Sonny cut his first solo CD, 40 Years of Rock & Roll and All I Got's the Blues in 1998, and recently followed with the solo album, Welcome to Saxland.

About Tom Wilson

Tom Wilson has put together a body of work impressive in both quantity and quality. He struck Canadian rock gold in the '90s as the leader of the much loved Junkhouse, and then found a whole new audience as a crucial component Blackie and the Rodeo Kings, with whom he now shares a label home in True North Records. He found time to release a solo debut, Planet Love, in 2001 (Sony Music Canada), while his collaboration with Bob Lanois, The Shack Recording, Vol. 1., was critically acclaimed.

The core of his new album, Dog Years, was recorded at The Rendering Plant, a studio in Nashville favored by Shelby Lynne. Lending their talent are producer and noted guitarist Colin Linden and such legendary players as Funk Brother Bob Babbitt, GaryTallent of The E Street Band, and bassist David Roe (Johnny Cash), while Colin Linden adds characteristically fluent guitar. Their approach complements Wilson's musical mission. "The whole point of making music to me is to communicate."

Wilson is now in top form, personally and creatively. That is reflected in the optimistic and positive spirit of many of the tunes on his new CD, Dog Years, which once again shows that his ability as a storyteller and social satirist remains undiminished.


About David K. Wilcox

After more than twenty-five years in the business, including extensive touring, 5 gold or platinum albums, numerous awards, and fans everywhere – David K. Wilcox has well earned his reputation as a brilliant guitarist, singer and songwriter. His 1980's, outstanding smash single That Hypnotizin' Boogie has earned iconic status amongst blues-rock guitarists around the world,

Throughout the 80's and 90's, David displayed his versatility in a wide variety of musical styles, including jazz, roots, country, blues-and-boogie. The Olympic gold-medal winning skaters, Salé and Pelletier, have frequently used the title track, Can't Stop Rockin' for one of their most popular routines.

With the release of David's new CD, Boy In The Boat on Stony Plain Records, his music has come full circle, exemplifying the raw, funky, but soulful roots. He says, "I wanted to make a record as freely as possible. My first albums were done with no 'adult supervision'; no concerns with current trends or 'marketing', just a group of people making music for the pure joy of it. With this one, we took that approach." Wilcox goes on to recall: "There is an afternoon I'll always remember when I was a child – me and my little red Motorola radio. In the basement, if they played a record by a male singer I pretended it was me. If the singer was a woman I pretended I was the guitar player. Little did I know that I'd be blessed with a career in music! Years later that memory sustains me, keeping my pure love of music alive. If I ever start feeling jaded or pressured to conform, that kid lost in the music brings me back to myself."
Shucking Sugar: COMPOSER: Public Domain arranged and adapted by David Wilcox. Based on a recording by Blind Lemon Jefferson PUBLISHER: Karl Wyatt Music, A Division of Karl Music Inc. Copyright 2007 David Wilcox, From the CD 'Boy In The Boat', Stony Plain Records SPCD 1325

About The Three Tenors

The Three Tenors album Steppin' Out of Blue Monday was recorded to assist with the recovery in New Orleans. The Three Tenors are:

Johnny Pennino, The Tenor Sax King of New Orleans, is a member of the Louisiana Music Hall of Fame, Born and raised in New Orleans, Johnny began playing music under the influence of family friend Sam Butera, sax master with Louis Prima, and developed his unique style under the tutelage of such notables as Al Hirt, Pete Fountain, James Moody, Cannonball Adderly, and Dizzy Gillespie. He has performed for the Rat Pack at the Factory in Los Angeles, NBC Studios, Millionaires Club, Sahara Tahoe and Las Vegas Sands, and has played with many recording stars from Freddy Fender to Sam Cooke to Aaron Neville.

Rockin' and rollin' tenor sax man Jimmy Cavallo had a huge surge to fame in the mid '50s, when he performed the theme song to iconic rock 'n' roll movie classic "Rock, Rock, Rock" in 1956, as Jimmy Cavallo and His Houserockers. He has played with many outstanding acts including Fats Domino, Big Joe Turner, and Sam the Man Taylor. He is the recipient of the Hall of Fame SAMMY award and a W.C. Handy nomination as comeback artist of the year. Jimmy continues to make regular tours of North America and Europe.

Pat Carey, four time winner of Horn Player of the Year, is the hard driving tenor with Downchild Blues Band, the inspiration for Dan Aykryod's and John Belushi's The Blues Brothers. He has played with many musical greats including B.B. King, Buddy Guy, Bobby Blue Bland, James Cotton, Otis Rush & Dr John, Joe Cocker, Room Full of Blues, The Beach Boys, Jeff Healy, Eric Burdon, Willie Big Eyes Smith, Carey Bell, Kenny Neal, Daniel Lanois, Dominic Troiano, and Robert JR Lockwood.

About The Swinging Laurels

In the late 1970's and early 80's, Gaz Birtles and John Barrow had been touring England with various bands including Black Gorilla., which saw Mr. Barrow make his first Top of the Pops debut.

Birtles and Barrow decided to produce more experimental music. With the help of an old Elka organ Drum machine and a Roland SH1 Mono synth, they began to make their first recordings as a sax and synth duo. While taking photos in a local cemetery Gaz passed a wind blown Laurel bush and the Swinging Laurels were christened.

In 1981, Birtles and Barrow were offered a publishing deal with Albion Publishing. Their first release, Peace of Mind, reached No 1 on U.K.'s independent charts. The Swinging Laurels gained national press attention and a solid reputation as session brass players, including Fun Boy Three's hit, The Telephone Always Rings. 1983 saw the Swinging Laurels tour the UK with Culture Club (at the request of Boy George who was a self-proclaimed fan).

Rather than signing to another label, however, they formed their own: Happy Records. Their 12 single Zoom-Take The Test, appeared in 1984 and achieved critical acclaim, followed later by Push And Shov, and an eleven-nation tour of Europe and Scandinavia, as the brass session of Crazyhead and special guests of the godfather of punk Iggy Pop.

In 2001, a 15-track Swinging Laurels compilation album Greatest Bits was issued. John Barrow and Gaz Birtles returned in 2005, as the Swinging Laurels, for Leicester-based band, ist, contributing three tracks to the album King Martha. Both ist's album and single Here We Go Again reached number one on both Yanga and Audiofind, the first legal download stores in the Russian Federation. The Swinging Laurels continue to join ist on live dates and are co-writing the follow-up Toothpick Bridge.



About The Oozie Blues Show

The Oozie Blues are an all-star conglomeration of West Coast based musicians who have included Joe Houston, Deacon Jones, TW Henderson and Bob Winn amongst their personnel over the last three years; The line-up on their second album LA Groove (2004) was Mr. Blues (vocals), Elliott Chavers (sax-a member of The Rhythm and Blues Hall of Fame), Terry DeRouen (guitar/vocals), Johnny D (drums), and Norman Pingrey (bass/vocals).

There are no sidemen in The Oozie Blues Show. Every member of the band can and does step up to the microphone and take their turn singing and fronting the band. This is a key element in what makes them so versatile and entertaining and in fact a show band.

Members of The Oozie Blues Show have had extensive backgrounds as featured and touring players for an amazing list of top acts including James Brown, Ray Charles, Sam Cooke, Clyde McPhatter, Lloyd Price, Jimmy McGriff, Roy Milton, Percy Mayfield, Jimmy Reed, Barry White, and The Heartbeats.

This is the third generation of Oozie Blues Show. Although some members from the first and second generation have passed on or have gone into retirement, they are all brothers and stand together in keeping the art of Blues, Jazz and R & B alive.
About John Firmin and The Johnny Nocturne Band

Although a number of young jump-swing groups have emerged in the past decade, few have come close to measuring up to the standard of The Johnny Nocturne Band. The release of the band's first album, Wailin' Daddy (Rounder / Bullseye 1992) solidified its position as the West Coast's jumpin' & jivin' little big band. Tenor Sax man John Firmin, and his finely honed, nine-piece jump, blues and swing group, ...propel some seriously ferocious swing,

The second release, Shake 'Em Up (Rounder / Bullseye 1994) solidified this reputation. The band runs the gamut from whiskey-drenched rave-tips and brass mambos to somber after-midnight ballads, and are letter perfect in form. The third album Wild & Cool (Rounder / Bullseye 1998) was on the Gavin jazz charts for over ten weeks and was awarded the prestigious Pres de Deutschen Schallparten Kritik award (the German Critics Award) in September of 1998. John Firmin was surrounded by jazz music from the beginning while growing up as the son of a tenor player in Anchorage, Alaska. Firmin was inspired by the R&B and Jazz sounds of saxmen Arnett Cobb, Illinois Jacquet and Ben Webster. In 1975 John Firmin was asked to join the legendary David Bromberg band which led him to relocate to San Francisco. Eventually Firmin's desire to be more than a sideman and to be a band leader, led him to create a band that crosses the juncture between Jazz and R&B perfectly- The Johnny Nocturne Band.

Wailin' & honkin' that harkens back to the 40's & -50's jump blues & swing era, The Johnny Nocturne band is equally adept at raw rock & roll, moody film noir-ish instrumentals and hopping bop. The Johnny Nocturne Band is is acclaimed as one of the hottest live acts around while performing at festivals throughout Europe and North Americ

About Blackie and The Rodeo Kings

In 1996 their debut album, High or Hurtin (True North/MCA Canada), celebrating the music of famed songwriter Willie P. Bennett, was released to critical acclaim. The chemistry, which first brought the trio together, drew them back in 1999 for Kings of Love (True North Records), a double album of originals and covers, folk, rock, ballads, even surf instrumentals: an amazing achievement winning the Canada's prestigious JUNO award in the Best Roots & Traditional Album, Group category.

BARK was the third album and was recorded in the winter of 2003. It features some of the best material that these three talented songwriters had ever put to disc. Since then, Blackie & the Rodeo Kings have been very busy. They toured across Canada with country legend Merle Haggard, followed by a tour of the U.S. on the heels of a Top 15 Americana radio hit together with two other singles which made the Top 30 at Rock Radio.

In 2005, this talented trio- Tom Wilson, Colin Linden, and Stephen Fearing- went into the legendary Bearsville Studio with long time collaborators Richard Bell (keyboards), John Dymond (bass) and Gary Craig (drums) to record their fourth album. Added to the mix were guest appearances from Garth Hudson (the Band), Daniel Lanois, Pam Tillis, Malcolm Burn, Wayne Jackson and John Wynot. Let's Frolic on True North Records, released in 2006, followed by Let's Frolic Again in 2007.

Let's Frolic features stellar yet soulful playing, superb songwriting and heartfelt vocals. House of Soul is a Daniel Lanois penned song which he handed over to the band with one request, which was to make him cry. The band got an assist on the Hi Records inspired I Give it Up Everyday from the Memphis Horns' Wayne Jackson. Pam Tillis's angelic vocals perfectly compliment Stephen Fearing on The Fools Who Can't Forget. Other standout tracks include That's What I Like, Lovin' Cup, Let's Frolic and Silver Dreams.


About Joe Topping
Joe flew over from Liverpool to walk from Chicago to New Orleans last summer to raise awareness for the New Orleans Musicians Relief Fund. He walked right through the town where the NOMRF Founders now live. Since he was walking to raise funds and awareness and had never been to New Orleans, Jeff taught him Walking to New Orleans and within minutes he was belting out a beautiful version. The Fund met him again three months later and welcomed him with a brass band second line, Wyndham reception, Voodoo Vixens and it still wasn't enough to properly thank him for an astounding effort.
Along the way the BBC, Reuters and other publications covered the walk and gave the Fund vital encouragement. Joe hopes to get back to New Orleans for the Anti-Versary Download Celebration on 8/24 and visit the city for the second time.

"The first time I heard Joe Topping's, I'd Die Trying, I was literally stopped in my tracks. This is a classic song sung by truly classy singer. My initial question of, would this be a one off great song on his debut album, was blown right out of the water when I heard 'Love, Loss and Alcohol' - it's full of great songs. Joe Topping is a star in the making - we should be very proud he was born on this side of the Atlantic," said Julie Matthews
About A Fragile Tomorrow
A Fragile Tomorrow formed when three brothers decided to form a band. The started writing songs and playing locally and in 2006, those brothers landed a record deal with Audem Records and recorded their debut album Wishful Thinking. The album was released in September of 2006. Wishful Thinking is a positive album, blending the brothers' diverse musical tastes. The album is a refreshing mix of folk/rock, pop, and classic rock that is reminiscent of the sounds of Hootie and the Blowfish, The Band, and REM.
With songs like the rocking opener Come Home to the Irish-folk tinged ballad Walked Through the Water, Wishful Thinking is a return to the roots of rock music. Other standouts include the haunting "We Shall Overcome" and the mellow love ballad She Doesn't Know. Sean Kelly (vocals, guitar, mandolin, keys, etc), Brendan Kelly (guitar), and Dominic Kelly (drums, piano, vocals) are three brothers who share a deep love of music. Around the release of the band's debut album, Shaun Rhoades (bass, keys, vocals) was recruited to play with AFT, and it seemed as if he fit right in. The four began playing lots of gigs and garnering media attention. With appearances on the Hudson Valley's Poughkeepsie Live, several radio spots, and an upcoming performance on FOX's Fearless Music TV, the band continues to travel down a path through the world of music. The band name means exactly what it suggests- you never know what tomorrow will bring. It could bring something great, or it could just be another bump in the road. That is the attitude that the members of AFT have kept with them.
"A Fragile Tomorrow is a band that completely belies its youth. The songs of Sean Kelly are remarkable in their maturity, beauty and realization. They have the material along with a righteous work ethic and desire to succeed in music; I have no doubt that they will do just that." says Peter Holsapple of The dB's, NOMRF Founder Jeff Beninato's former band.